MAILNUT™
Mailbox
Magnet
Keeps your mailbox door closed!
Secure Your Mailbox Door
The MAILNUT™ adds extra protection to your mail delivery system. It is easy to attach to any rural style mailbox, including models made of wood, metal, and plastic.
A strong, neodymium magnet adds firm closure and security to your worn mailbox, old rusty relic, or even a brand new mailbox! MAILNUT™ attaches inside your mailbox to save you time and money and provide an easy no-tools mailbox repair system.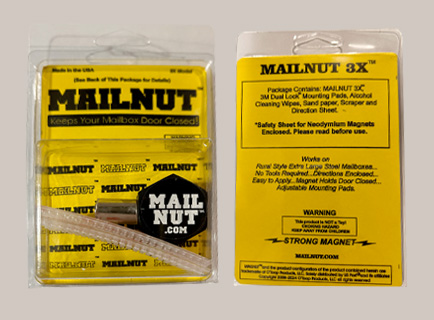 Neodymium Magnet Safety
Warranty
Extra Protection
Easy Installation
No Tools Required
Holds in Strong Winds
Works on New, Used, or Bruised Mailboxes
Stiff winds are no match for MAILNUT™!
Field tests show the MAILNUT™ can withstand 70+ MPH winds on a standard size rural style steel mailbox.
Easy mailbox door repair. Enjoy free shipping!
Buy the Mailnut™ Mailbox Repair Kit
MAILNUT™ Classic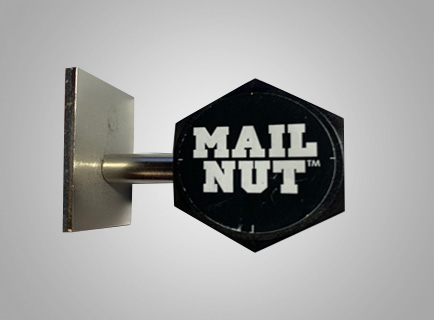 Is your mailbox magnet or catch worn out? The Mailnut™ Original will keep your mailbox door closed, even in stiff winds. Neodymium magnet attaches directly to the door for quick mailbox repair. Choose the Mailnut™ Original if you have a standard size metal mailbox; it works on most brands of mailboxes.
Outdoor temperatures must be between 40-85 degrees Fahrenheit or 4.4-29.4 Celsius for several hours prior to and after application.
View installation instructions.
$29.99
Buy Now
MAILNUT™ 3X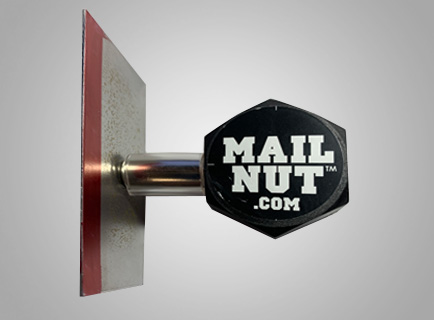 Keeps your extra large, heavy duty, or custom mailbox door closed. A sturdy metal mailbox door catch plate is also included. Choose the Mailnut™ 3X if you have a Whitehall Capitol mailbox with a heavy door plaque or a Gaines Keystone mailbox with wornout springs. The Mailnut™ 3X is also works well on jumbo-sized rural mailboxes.
Outdoor temperatures must be between 40-85 degrees Fahrenheit or 4.4-29.4 Celsius for several hours prior to and after application.
View installation instructions.
$49.99
Buy Now
About MAILNUT™
MAILNUT™ provides an easy mailbox closure system at a reasonable cost. The mailbox magnet provides firm closure to just about any rural style mailbox door. The MAILNUT™ Original withstands wind speeds of up to 70 mph during field testing. This product will save you time and money. MAILNUT™ does not require the use of specialized repair tool. MAILNUT™ is not sold in stores.
This innovative product was invented by John J. Farrell, Jr. owner and founder US Post®. He created this time and money saving product after hundreds of homeowners were paying to have their mailboxes replaced just because the mailbox door wouldn't stay closed. He has always embraced an entrepreneurial spirit and is grateful to offer a product mail recipients can trust with rural style mailboxes.
Mailboxes Compatible with the MAILNUT™ Mailbox Magnet
The following are a few examples of mailboxes that are compatible with our magnetic closure. Newer mailboxes may or may not have manufacturer's warranty against door closure issues. Please check with mailbox manufacturer prior to application.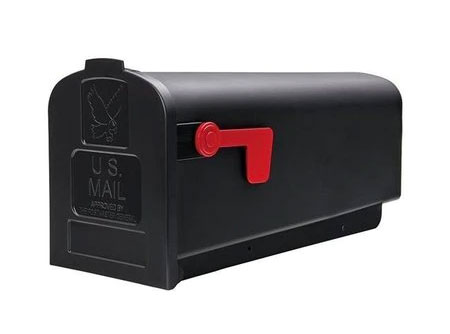 BBQ Innovations Plastic Mailbox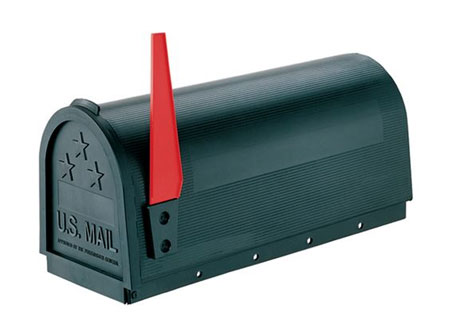 Agri Supply Poly Mailbox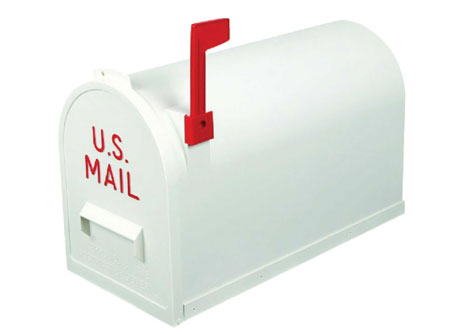 Flambeau No.2 Plastic Mailbox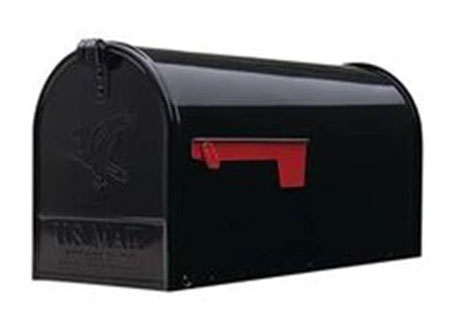 Solar Group Heavy Duty Mailbox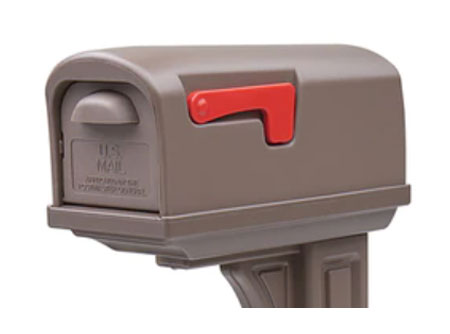 Solar Group Classic Mailbox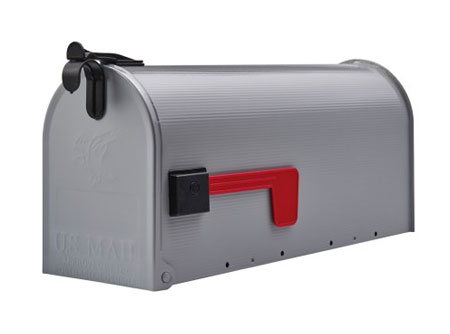 Gibraltar Grayson Mailbox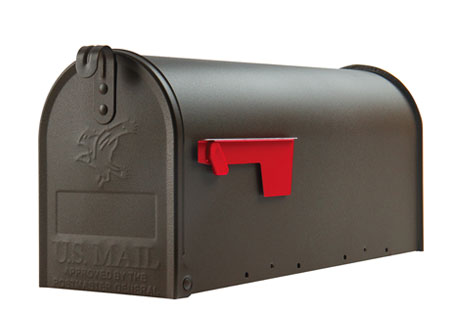 Gibraltar Elite Textured Bronze Mailbox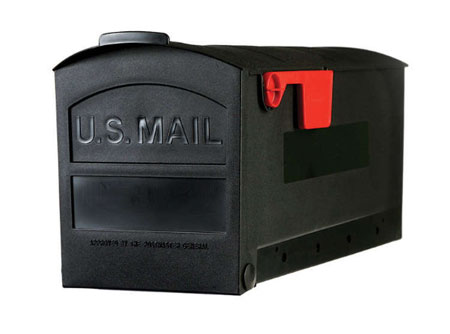 Gibraltar Patriot Classic Plastic Mailbox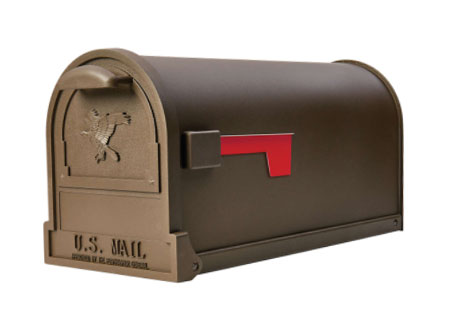 Gibraltar Arlington Steel Mailbox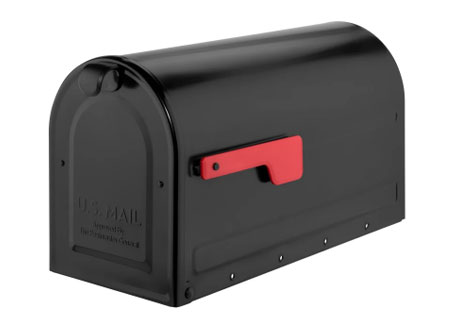 Ferguson Architectural Mailbox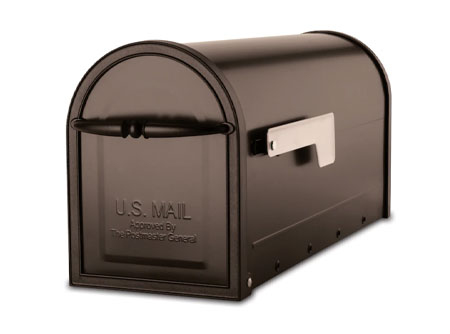 Cambridge Architectural Mailbox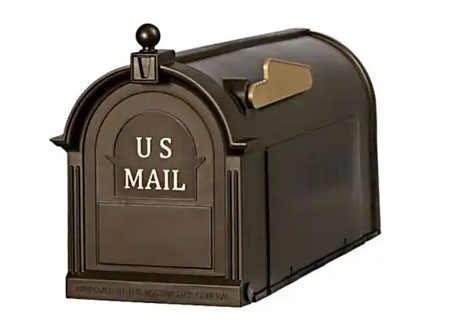 Ambrose Mailboxes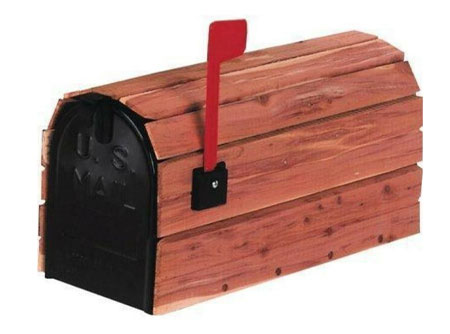 Cedar Wrapped Steel Mailboxes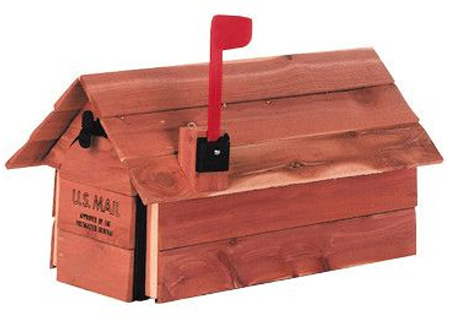 Cedar Chalet Mailboxes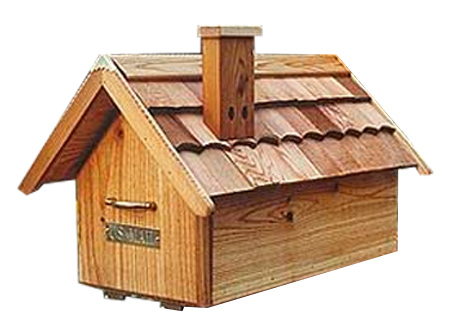 Cedar House Mailboxes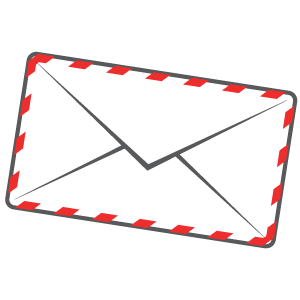 Testimonials
After reading the reviews on the MAILNUT™ I ordered two (one for my neighbor). The mailbox I installed it on had a lip to keep the door closed; however, it was consistently standing open. The installation of the MAILNUT™ is simple - remember to clean the surface with alcohol as you are "sticking" a piece of commercial velcro to the interior mailbox side. After the installation, I found the magnet provides ample pull to keep the mailbox door closed at all times. I am very pleased with this unit and wish I had known about this earlier! A good product!
— Owen L. Bouma
Does exactly what it says. It's holding up fine after several months. Appears to be ready for the long haul.
— RJF
I was tired of coming home and seeing our mailbox wide open. Needed to keep the door from being blown open during windy weather. MAILNUT™ worked for both! The mailbox door is always in place (even after storms, rain, and windy days)...unless someone forgets to shut the door after retrieving our mail.
— Faith Love
Great product for those mailboxes that always have their door flopped open. I purchased a MAILNUT™ about a year ago, and it works perfectly. The commercial-grade velcro holds fast. Don't replace your mailbox just because the door will not close, buy a MAILNUT™. Walking to the mailbox will take longer than installing the MAILNUT™. No tools are required. Just be sure to place the matching magnet and metal door plate correctly. You will not separate the velcro once you snap it in place.
— Max D Nettleton
Love the product. Bought one before.
— Lawrence Burgreen
Frequently Asked Questions
Will MAILNUT™ work if my door is hanging off or has a broken hinge?
MAILNUT™ works best and is recommended when your mailbox door has full closure and the door and hinges are in place. Mailbox should be mounted properly to the post.
Will MAILNUT™ work if the inside of my mailbox is rusty and/or has peeling paint?
For best results, mount the 3M dual lockpad to a clean, dry surface. MAILNUT™ packaging includes: directions, a sterile alcohol prep pad, a 2" x 2" sand paper square, and a wooden scrape stick to assist in preparing the mounting surface.
How can I be certain MAILNUT™ will work on my mailbox?
There are hundreds of different mailbox models that have been created over the years and to test MAILNUT™ on every mailbox model that has ever been sold would be virtually impossible. So as a general rule if your mailbox door closes over the outside of the mailbox MAILNUT™ is most likely to work. However, if your mailbox door closes into the inside of your mailbox MAILNUT™ would most likely NOT work.
Can I purchase MAILNUT™ in bulk for my neighborhood/community?
Yes, we offer discounts for bulk purchases and Home Owner Associations. Contact us today.